Meet the Finalists
In November 2017, the Government of Canada challenged communities across the country to develop bold and ambitious ideas to improve the lives of their residents using data and connected technology.
Over 200 communities, large and small, from across Canada submitted their innovative ideas to the Smart Cities Challenge. An independent panel of 13 jury members evaluated these submissions based on the criteria set out in the Applicant Guide.
On June 1, 2018, twenty finalists were announced to go on to the next step of the Challenge. Each finalist community receives a $250,000 grant to help it develop its final proposal.
The finalist communities had the opportunity to meet with the jury for the first time in November 2018 for a check-in. These meetings allowed finalist to showcase their ideas and receive feedback as they develop our final proposals.
Throughout October 2018 to February 2019, the Smart Cities Challenge team will visit each finalist community. Updates about these meetings will be featured on each finalist's profile page.
Select a finalist community to access links to their final proposals!

$5M Prize Category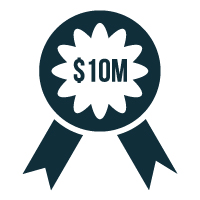 $10M Prize Category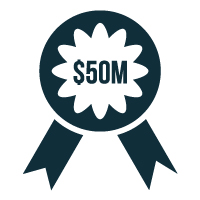 $50M Prize Category
Date modified: