Town of The Pas, Opaskwayak Cree Nation, Rural Municipality of Kelsey, Manitoba

Executive Summary
"We are looking at innovative transportation in the region, innovative wearables, and part of what we are looking for in the smart cities concept is to be innovators and move this stuff to another level in the region."
– James Berscheid, City Councillor, Rural Municipality of Kelsey
"We've also done nutrient analysis testing on the produce grown within our smart farm and the nutrient analysis came back 4 to 7 times more nutritious than the grocery store vegetables."
– Stephanie Cook – LED Smart farm technician
"[Our] Smart Cities project and the concept … it's probably 10 to 15 years ahead of anything done in Canada, and we're proud to bring it here because it can be used throughout the entire country."
– Glen Ross, Executive Director Opaskwayak Cree Nation Health Authority
Challenge Statement
Our community will utilize LED Smart Farm technology to support local nutritious food growth and promote food security, create a smart phone distribution system and integrate wearable technology to achieve a 40% reduction in the number of imported vegetables and a 20% reduction in community diabetes rates by 2023.
Summary
Our challenge centres around food security and reversing the escalation of the occurrence rate of diabetes by leveraging the local LED Smart Farm technology. The Smart Farm produces fresh fruits and vegetables within weeks without the use of pesticides and with low impact on land resources. The quantity of food that can be produced is flexible and based on demand. The region will be able to depend on a stable, nutritious local food supply with a concurrent reduction in the requirement for long distance transportation resulting in fresher food, reduction of food waste and a reduction in the carbon footprint due to fewer long distance truck deliveries.
Food distribution will be aided through the development and use of a smart phone app and the use of electric vehicle and drone delivery technology. The health benefits realized from increased consumption of healthy foods will be monitored through data collection via wearable technology. Bio-metric data such as blood sugar levels, heart rate and blood pressure can be utilized for individual feedback or aggregated to support ongoing education and incentives to encourage continued lifestyle changes among the population of the region and for other communities who wish to adopt similar strategies.

Spotlight on Finalists:
Town of The Pas, Opaskwayak Cree Nation, Rural Municipality of Kelsey, Manitoba
Population: 10,827
Focus Areas:

Prize Category: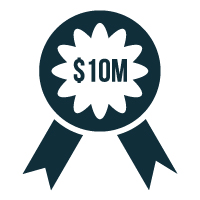 #smartcitiesCanada
The Jury's Perspective
Read the transcript

My name is Brent Bellamy. I'm an architect and an advocate for city-building from Winnipeg, Manitoba. The opportunity to be part of the "Smart Cities Challenge" was really inspiring to me, because I wanted to be, I wanted to see how Canadians dream and I wanted to know, the opportunity to be able to see how, what people hope for their communities was something that really attracted me and it was a great opportunity to see how we, what we want Canada to be and our communities and our cities in particular, in the future.

The jury found the proposal from The Pas and OCN to be really inspiring because I think first of all it was a collaboration between a town in Manitoba and a First Nation community. We saw that collaboration to be something that is a model for Canada. We also felt that the access to food in Northern communities is something that is a challenge really from coast to coast, and if that can be solved, growing and distributing food in an effective way in these remote communities, if that issue can be solved, in an innovative way, I think we really felt like it was something that could transform the lives of Canadians in the North and across the country, because it is a country of a circle of isolated communities and it would transform the health of Canadians, many Canadians in the long term.
The Finalist's Perspective
Read the transcript

The smart cities challenge is a competition that called in Canadian communities to explore how data and connected technology can achieve meaningful outcomes for residence.

On screen: Smart Cities Challenge

Winning communities

School

The finalists - $10M category: Tri-council Region (Town of The Pas, Opaskwayak Cree Nation, Rural Municipality of Kelsey)

Tell us about your team and your community

Rose Neufeld (Proposal Coordinator, Tri-Council Region): hi, my name is Rose Neufeld. I work with the tri-council region in Manitoba. The tri-council region is made up of the Town of The Pas, Opaskwayak Cree Nation, Rural Municipality of Kelsey. They come together for purposes of mutual interest such as community security, economic development and of course the smart cities challenge.

On screen: Why did you enter the Challenge?

Rose Neufeld (Proposal Coordinator, Tri-Council Region): We entered the challenge because it seemed really interesting and also it was an opportunity to develop an existing resource, the vertical LED vertical farm. Being a northern community and north of the 53rd parallel, there is a the issues of food, food security and transportation as well the health issue associated with food is high rated of diabetes and so we wanted to come up with solutions for that and the smart cities challenge has given us a really great way to galvanize around problem solving.

On screen: Challenge statement: Our community will utilize LED smart Farm technology to support local nutritious food growth and promote food security, create a smart phone distribution system and integrate wearable technology to achieve a 40% reduction in the number of imported vegetables and a 20% reduction in community diabetes rates by 2023.

Join the conversation: #smartcitiesCanada

Infrastructure Canada
Date modified: