Infrastructure Project Signage Guidelines
Multi-Partner Sign for Highway Use
---
Highway project signs use a template that takes into consideration the speed of traffic, and that passersby are likely from many communities, including possibly official language minority communities. For driver safety reasons, the information panel is larger in size, uses larger font and must be produced using reflective paint. These will help increase readability at higher speeds.
All highway-related signs must be bilingual.
Highway sign templates are strictly for use on highway-related projects. Special layouts are supplied in the graphics files set.
Please check with your provincial or territorial ministries of transportation for additional requirements related to backing material, paint reflectivity, installation and placement considerations.
Sample highway sign near an urban centre – English first
Figure 11: Sample highway sign near an urban centre (bilingual, English first)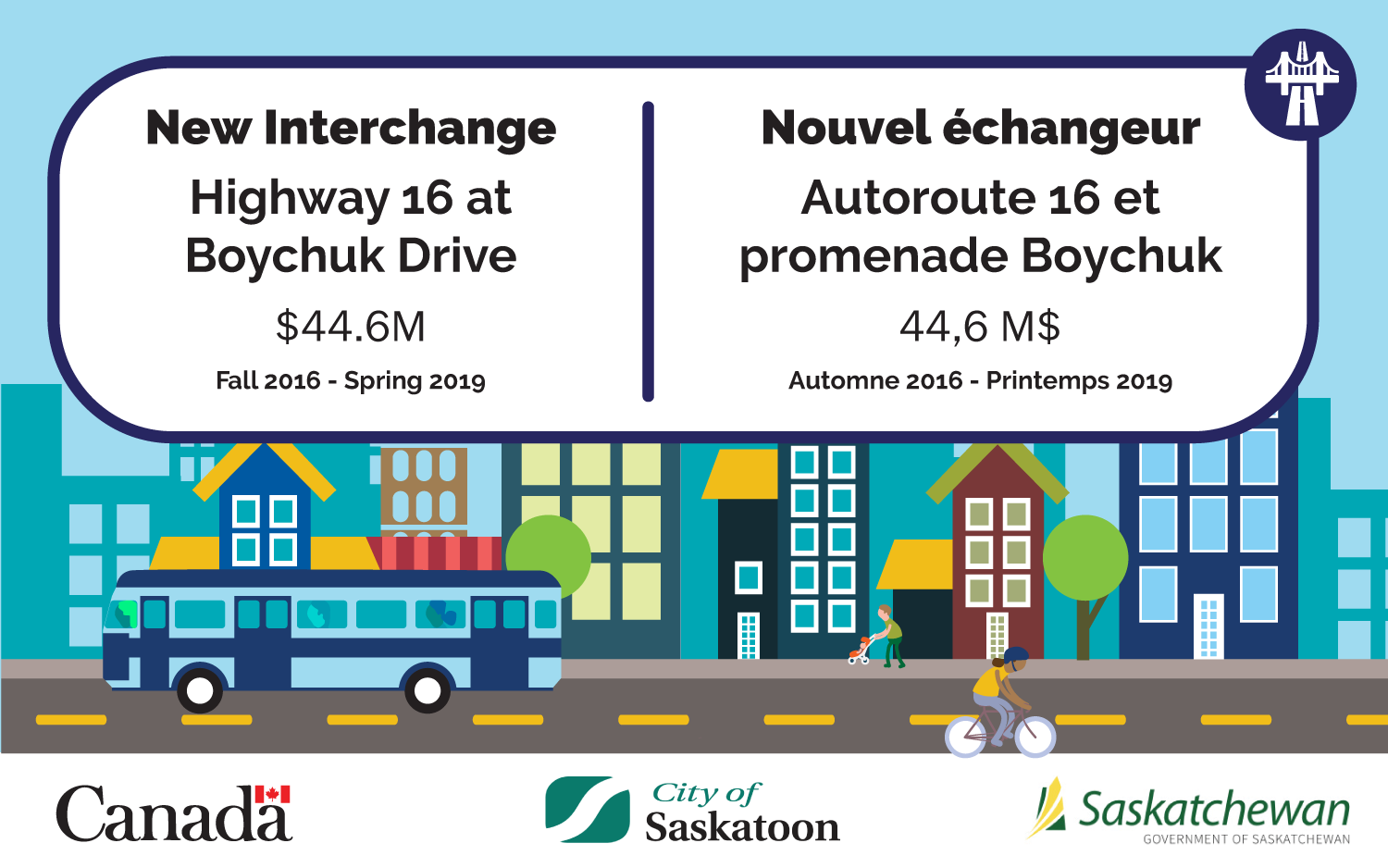 ---
Date modified: