The Jury
The Smart Cities Challenge Jury is made up of diverse professionals who are accomplished and publicly recognized in fields related to smart cities, including urban planning, architecture, and policy innovation.
The Jury is responsible for evaluating the applications and final proposals and recommending finalists and winners to the Minister of Infrastructure and Communities.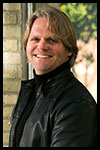 Brent Bellamy
Brent Bellamy is an architect and Creative Director at Number TEN Architectural Group in Winnipeg. He is a board member of the Council for Canadian Urbanism and Chair of CentreVenture, the arm's length downtown development agency of Winnipeg.
Through social media, public speaking, professional mentorships and writing for the Winnipeg Free Press, Mr. Bellamy is a leading public advocate for design and city-building.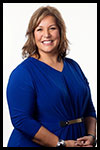 Leanne M. Bellegarde, Q.C.
Leanne is Cree Assiniboine person from Treaty 4 territory and a member of the Peepeekisis First Nation.
After serving 8 years leading Diversity and Inclusion at Nutrien (formerly PotashCorp), where her priorities included mutually beneficial relationships with First Nations and Métis people for economic prosperity and gender inclusion, Leanne has resumed the practice of law on Asimakaniseekan Askiy Reserve in Saskatoon.
Ms. Bellegarde is a member of the Board of Directors for Sustainable Development Technology Canada, File Hilo's Qu'Appele Development Corporation, and the Saskatoon Public Schools Foundation.
Matthew Claudel
Matthew Claudel is a designer, researcher and writer focused on the opportunities and challenges of urban innovation. He has been widely published in the fields of architecture, innovation science, technology and art, and co-authored two books: Open Source Architecture and The City of Tomorrow.
Mr. Claudel is the co-founder of the Massachusetts Institute of Technology (MIT)'s DesignX program where he serves as the Head of Civic Innovation.
Andrea Feunekes
Andrea Feunekes is the co-founder and CEO of Remsoft, a Fredericton-based software company that provides strategic and operational planning services to businesses to help improve their performance and productivity.
Ms. Feunekes main interests are data-driven, sustainable planning, and helping businesses to better manage their land assets, and ensuring their economic and environmental sustainability.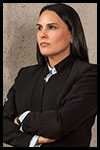 Carol Anne Hilton
Carol Anne Hilton is a First Nations business leader focused on the building and development of local Indigenous economies. She is the founder and CEO of The Indigenomics Institute and the CEO of Transformation International.
Ms. Hilton is of Nuu chah nulth descent from the Hesquiaht Nation on Vancouver Island.
Ms. Hilton is also an advisor on the Advisory Council on Economic Growth.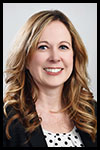 Lisa Holmes
Lisa Holmes is the former Mayor of Morinville, Alberta, has served as President of the Alberta Urban Municipalities Association, and was a member of the Federation of Canadian Municipalities National Board of Directors.
Ms. Holmes is currently the Director of Government and Stakeholder Relations for Fire & Flower Inc.
Maxime Johnson
Maxime Johnson is a freelance journalist who specializes in new technology observation and analysis.
He writes a column for L'actualité magazine and the Métro newspaper, in addition to working with several specialized media like Avenues.ca, Profession Santé and Protégez-Vous.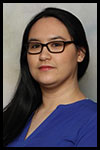 Kaviq Kaluraq
Kaviq Kaluraq is an instructor in the Nunavut Arctic College's Nunavut Teacher Education Program and a graduate student in the Master of Educational Studies Program at Trent University. Ms. Kaluraq is also a 2018-2019 Jane Glassco Northern Fellow of the Gordon Foundation. She is the Acting Chairperson of the Nunavut Impact Review Board (NIRB).
Kaviq Kaluraq travels across Nunavut to teach for Artic College, and travels for NIRB to engage with communities through the impact assessment process for various development projects.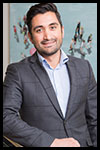 Kourosh Rad
Kourosh Rad is an urban planner with expertise in areas of placemaking, urban design and development. He is currently a Senior Planner, Urban Development Strategist with RAD Consulting in Halifax.
He has led multiple initiatives in other areas, including real estate R&D and cleantech. Mr. Rad received the 2017 Young Planner Award from Canadian Institution of Planners for his contribution to the field.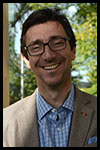 Stéphane Roche
Stéphane Roche is an engineer and geographer. After 15 years as a professor of Geospatial Sciences at Laval University in Québec City, including 4 years as the Vice-Dean of Research for the University's Faculty of Forestry, Geography and Geomatics, he is currently the Director of Research and Academic Affairs at the Institut National de la Recherche Scientifique – INRS.
Mr. Roche's main interests are in social geolocation, open data and crowdsourcing, as well as spatial skills and reasoning for supporting urban intelligence in relation to smart cities.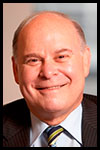 Mark Romoff,
Chairperson
Mark Romoff is the President and Chief Executive Officer of the Canadian Council for Public-Private Partnerships, and the former founding President and CEO of the Ontario Centre of Excellence, Canada's leading innovation, technology commercialization and entrepreneurship development organization.
Mr. Romoff is a former senior Canadian diplomat who served in Nigeria, Mexico, Malaysia, Japan and the United States.
He sits on several boards and is currently Vice-Chair of the United Nations Economic Commission for Europe Working Party on Public-Private Partnerships.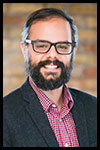 Gabe Sawhney
Gabe Sawhney is a designer, creative technologist and innovation strategist. He uses design and technology to address creative, civic and business challenges.
Mr. Sawhney is the co-founder of Civic Tech Toronto and launched Code for Canada, where he is now Executive Director.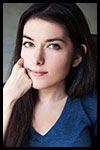 Maayan Ziv
Maayan Ziv is an activist, a photographer and an entrepreneur. Living with Muscular Dystrophy, Ms. Ziv is an advocate for creating a more accessible world. From a young age, she challenged norms and worked within her community to increase awareness of disability issues and improve accessibility.
In 2015, Ms. Ziv founded AccessNow, a mobile app that maps the accessibility of places worldwide. She also sits on the boards of the Toronto Arts Council and the Centre for Independent Living in Toronto.
Date modified: