$10 Million Prize Category Winner

Nunavut Communities, Nunavut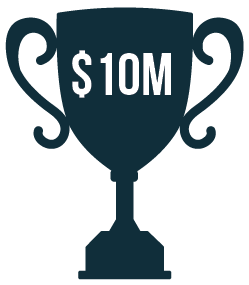 Executive Summary
"In the last year, we have piloted this project and know it builds resilience, capacity, and creates community around wellness, and how tech can be used to support that"
– finalist video
"We present this project as a way to provide the tools to enable youth to unlock modes of expression, economic opportunities and [an] emotional outlet."
– finalist video
Challenge Statement
Our communities will implement protective and preventative measures to reduce the risk of suicide in Nunavut, which is ten times the national average, and increase the amount and accessibility of peer support networks, educational resources and creative outlets that promote positive Mental Health to all Nunavummiut.
Summary
The Community, Connectivity, and Digital Access for Suicide Prevention in Nunavut is a collaborative effort to implement protective and preventive measures to reduce the risk of suicide in Nunavut through a decentralized and community-based digital health and wellness platform.
This platform will leverage digital access and connectivity to increase the availability and accessibility of mental health resources and support systems like peer to peer networks, educational initiatives, and creative outlets to all Nunavummiut. This includes an Inuktitut based digital literacy curriculum, improved and innovative network infrastructure, mobile applications, gamified interventions, digital art therapy, and permanent makerspaces available in each community.
This platform will rely heavily on community leadership and participation, and is based on Inuit Qaujimajatuqangit, the Inuit knowledge system and worldview, to provide the foundations upon which social, emotional, spiritual, cognitive, and physical well-being define health and wellness. It will provide Inuit youth with contemporary forms to engage with their heritage, reinforce Inuit language and enable cultural continuity through the use of technology. This is a transformative opportunity to incorporate a framework of cultural safety and trauma-informed care toward suicide prevention that is responsive to community needs.

Spotlight on Finalists:
Nunavut Communities, Nunavut
Population: 35,944
Focus Areas:

Prize Category: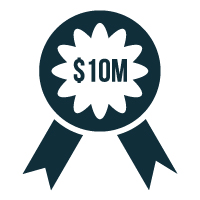 #smartcitiesCanada
Date modified: