$10 Million Prize Category Winner

City of Guelph and Wellington County, Ontario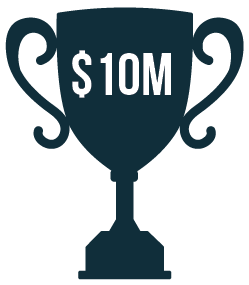 Executive Summary
"The Smart Cities application is going to be a fantastic opportunity to catalyze entrepreneurial ingenuity in Guelph-Wellington."
– Kithio Mwanzia, President and CEO, Guelph Chamber of Commerce
"Our food future has the potential to be truly transformative. Data and technology can help enable Canadian innovation, but only if we have a clear vision for the future."
– final proposal
Challenge Statement
Guelph/Wellington will become Canada's first technology-enabled Circular Food Economy, reimagining an inclusive food-secure ecosystem that increases access to affordable, nutritious food by 50%, where "waste" becomes a resource, 50 new circular businesses and collaborations are created, and circular economic revenues are increased by 50%: 50x50x50 by 2025.
Summary
Food is a fundamental requirement of life on this planet. However, the basic structure of today's linear "take-make-dispose" food system is unsustainable — economically, socially and environmentally.
Guelph-Wellington aims to become Canada's first circular food economy, bringing our food system and communities back into healthy balance. Through our rural-urban partnership, we will enhance access to nutritious food, turn "waste" into valuable resources and create new economic opportunities.
Situated in the heart of Ontario's Innovation Corridor, Guelph/Wellington is a hub of food innovation and environmental sustainability, making us uniquely positioned to achieve this vision. Leveraging local expertise, big data and the latest technology, we will transform our food ecosystem into a connected "living lab" where researchers, social innovators, farmers, entrepreneurs and other community partners collaborate to solve complex food problems.
The Smart Cities Challenge is an important catalyst, enabling us to fund impactful circular food projects, create collaboration spaces, undertake baseline data mapping to guide programs and planning, create a suite of digital tools, and more.
Together, we will build the "Circular Food Community of the Future," creating positive quadruple bottom line outcomes — prosperity, planet, people and purpose — and share the roadmap with the communities across the country and around the world.

Spotlight on Finalists:
City of Guelph and Wellington County, Ontario
Population: 222,726
Focus Areas:


Prize Category: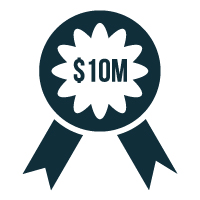 #smartcitiesCanada
Date modified: