Project from Start to Finish: Pictou County Wellness Centre
Location: New Glasgow, Nova Scotia
Funding Program: Building Canada Fund – Major Infrastructure Component
Federal contribution: $11,000,000
Residents of Pictou County can now enjoy a broad range of indoor fitness activities at a new, state-of-the-art facility thanks, in part, to federal funding through the Major Infrastructure Component of the Building Canada Fund. The Pictou County Wellness Centre boasts two regulation-sized ice surfaces, an aquatic centre, a gymnasium and a fitness centre, as well as multipurpose space for conventions and community events. The centre is also the new home of the Pictou County YMCA. The Centre is delivering social, fitness, personal development and economic benefits to the whole region.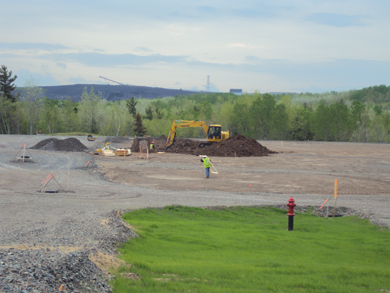 Work began with clearing, and surveying the site, and installing the underlying water and sewer infrastructure. Here workers are digging to begin installation of the footings.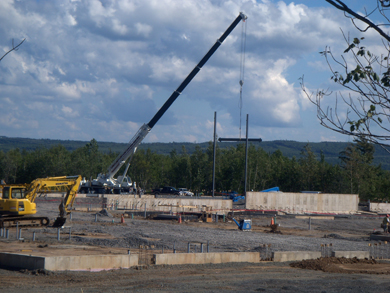 The foundation walls are reinforced with fibreglass rods, concrete is poured and backfilled.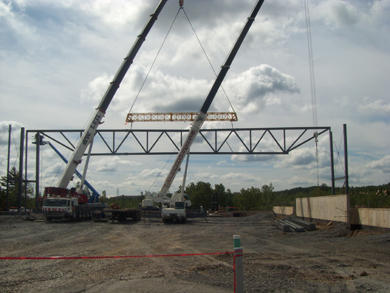 Construction continues with the installation of a steel super-structure.
Workers pour the concrete base for the new skating rink over refrigeration pipes, while other workers ensure that it is smooth and level.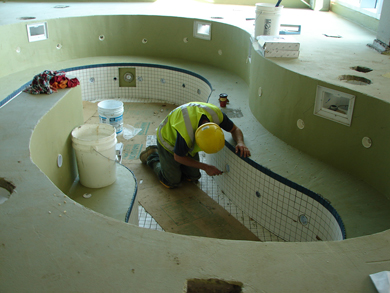 Construction is nearly complete. Here a worker is completing the installation of the whirlpool.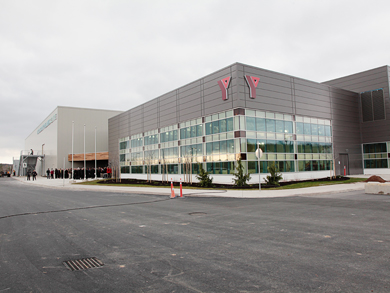 The construction is now completed and residents can enjoy the many amenities and benefits it offers.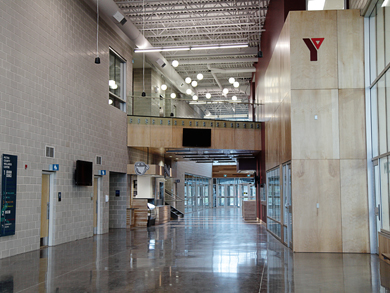 The interior halls of the new facility are bright and spacious.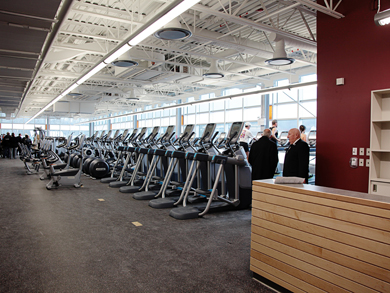 Participants and visitors explore the vast array of aerobic exercise equipment.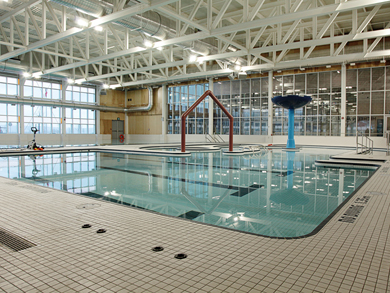 The new pool area awaits its first patrons.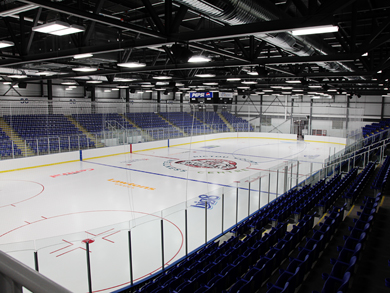 This is one of two regulation sized skating rinks, ready to welcome the first match ups of strength and stamina.
Learn more about the Pictou County Wellness Centre project.
To learn more about projects in other provinces and territories, visit the Provinces-Territories - Main Page.
You can also follow the latest news about Infrastructure Canada by subscribing to the Feeds.
Date modified: