Project from Start to Finish: Highway 97 Westside Interchange
Location: Kelowna/Okanagan, British Columbia
Funding Program: Building Canada Fund – Major Infrastructure Component
Federal Contribution: $10,970,000
Heavy population growth in the Okanagan Valley is increasing traffic demands on Highway 97, the area's main transportation corridor. With a financial contribution from the federal government, the province made a number of major infrastructure projects to improve traffic flow. For example, the at-level intersection of Westside Road and the Okanagan Highway was previously prone to heavy congestion, increasing the risk of accidents and slowing the regional transportation network. The traffic lights were replaced with a new overpass, with on and off-ramps to keep traffic moving more efficiently. A second overpass at Sneena Road is also preventing traffic slowdowns and further reduces the risk of accidents.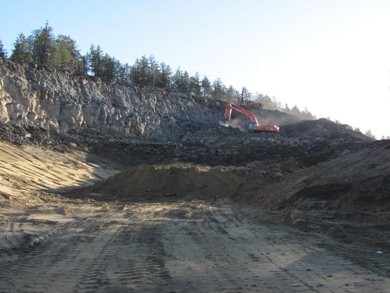 Excavating is completed for where the roadway leads to the new overpass.
Precast concrete blocks and granular backfill are used to build a retaining wall.
The new road and adjacent sidewalk start to take shape.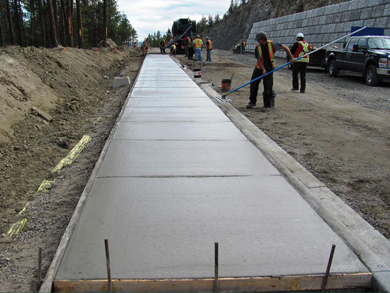 Workers complete the installation of a new concrete sidewalk.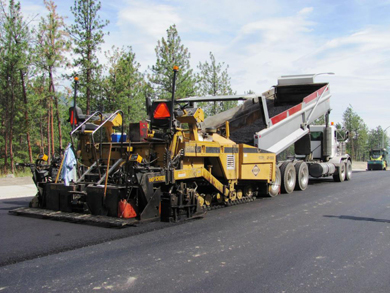 Several layers of asphalt are laid to create a durable road surface.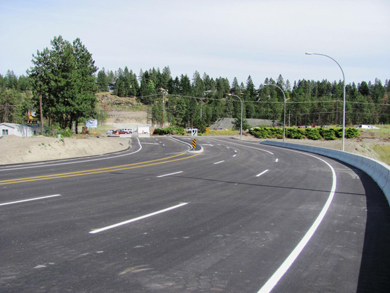 The final product: a smoother, safer route with room for pedestrians and cyclists. The new overpass has improved traffic flow and increased safety.
To learn more about this or other provinces and territories, visit the Regions page.
You can also follow the latest news about Infrastructure Canada by subscribing to the Feeds.
Date modified: