ARCHIVED - Building for Prosperity: Public Infrastructure in Canada
- Looking Ahead
Archived Content
Information identified as archived is provided for reference, research or recordkeeping purposes. It is not subject to the Government of Canada Web Standards and has not been altered or updated since it was archived. Please contact us to request a format other than those available.
Looking Ahead
Continued Partnership
Achieving our goals as a nation means that all orders of government and other partners, must work together. While the bulk of public infrastructure in Canada is owned and managed by provincial, territorial and municipal governments, the Government of Canada recognizes the central role that this infrastructure plays in our lives and in our economic well-being.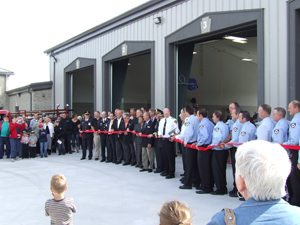 Infrastructure in the 21st century is vast, complex and intrinsically interconnected. But fundamentally, as a nation, the challenges are very similar to those of the 1800s: governments, citizens and private industry must ensure that commerce, workers and families thrive in what is still a young, sparsely populated country. Today, our ports and canal networks, rail system and highways have been joined by an information network connecting people, financial institutions, media and government. Prosperity is still premised on the strength of our communities and the basic services that support them.
In 2006, municipal, provincial and territorial governments expressed the desire for more predictable, long-term funding to better plan and meet continued infrastructure needs. The $33 billion Building Canada Plan was launched in 2007 and marked a new era for infrastructure partnership funding. A fundamental pillar of the Plan was to provide that stability through long-term predictable funding, a goal achieved with the help of the Gas Tax Fund.
Through the Gas Tax Fund, money flows to communities of all sizes on a regular, predictable basis, which allows municipalities to pool, bank, borrow against and cash manage these financial resources in a way that gives them greater flexibility in managing their infrastructure assets. The Gas Tax Fund reached $2 billion a year nationally in 2009-10 and will be made permanent at that level beginning in 2014.
Nation building is never ending. The Government of Canada is committed to a continued partnership approach to both national and local infrastructure priorities. Only through cooperative efforts will every dollar invested in infrastructure meet today's needs while addressing the growth and development needs to come.
In Support of a Long-Term Plan
Moving forward, the federal government invites partners from across the country to engage in a constructive dialogue on a new long-term public infrastructure plan that will build on past achievements while strengthening partnerships between all orders of government. The process will roll out in three phases.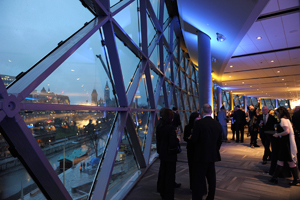 Phase I is about taking stock of Canada's infrastructure investments and identifying the many factors that have contributed to the success of thousands of projects across the country. With a focus on the accomplishments achieved through strong partnerships, the Government of Canada is also working to share details on some of the more important investments that have been made, such as improvements to water quality in the Great Lakes, the success of the Gas Tax Fund and the significant investment in public transit.
Phase II of the planning process will build on the first round of analysis, moving beyond what has been accomplished over the last 10 years in terms of infrastructure investments, to build the technical and policy knowledge that will serve as the empirical basis for the development of a long-term infrastructure plan and inform the broader discussions that will be the focus of the third phase of this process. During this phase, we will work with our partners and stakeholders, experts and leading practitioners to undertake research and analysis around five themes: the economy, the environment, stronger communities, infrastructure financing, and asset planning and sustainability.
Phase III of the process will focus on a constructive dialogue with our provincial, territorial and municipal partners, and other key stakeholders. Building on the work completed in the first two phases, this last phase of engagement will explore the broad principles and future directions for public infrastructure in Canada. This phase will also provide a forum to identify and discuss key lessons from past plans and programs that can aid in the development of the next long-term public infrastructure plan.
Over the coming months all levels of government will turn their attention to the future of public infrastructure in Canada. They will be joined by experts as well as key stakeholders and the public at large. Working together will ensure that Canada has a solid public infrastructure foundation for continued growth and prosperity for years to come.
Date modified: